New Practice Members at Network Chiropractic of Albuquerque
Many people have never heard of NetworkSpinal® Chiropractic Care, and we want to let you know what to expect when you schedule care at Network Chiropractic of Albuquerque.
Your First Visit
The first thing you'll notice when you come in is that our office is light, airy and full of life—human as well as plant life! Our staff is kind and welcoming, and our plants help create a calm and soothing environment so your nervous system can begin to relax.
Our clinical coordinator will take you into an exam room and do a consultation with you to learn more about you, and give you more information about NetworkSpinal® and our approach to care. This consultation is free.
If you like the sound of what we offer, we'll move forward with a more comprehensive consultation and neurostructural testing. This will include various assessments, including CLA INSiGHT™ scans—surface electromyography (sEMG), heart rate variability and thermography, S.A.M. Slimline Bilateral posture assessment and digital X-rays. Finally, our front desk staff will schedule you for a follow up visit.
We suggest you plan on an hour or so for this first visit.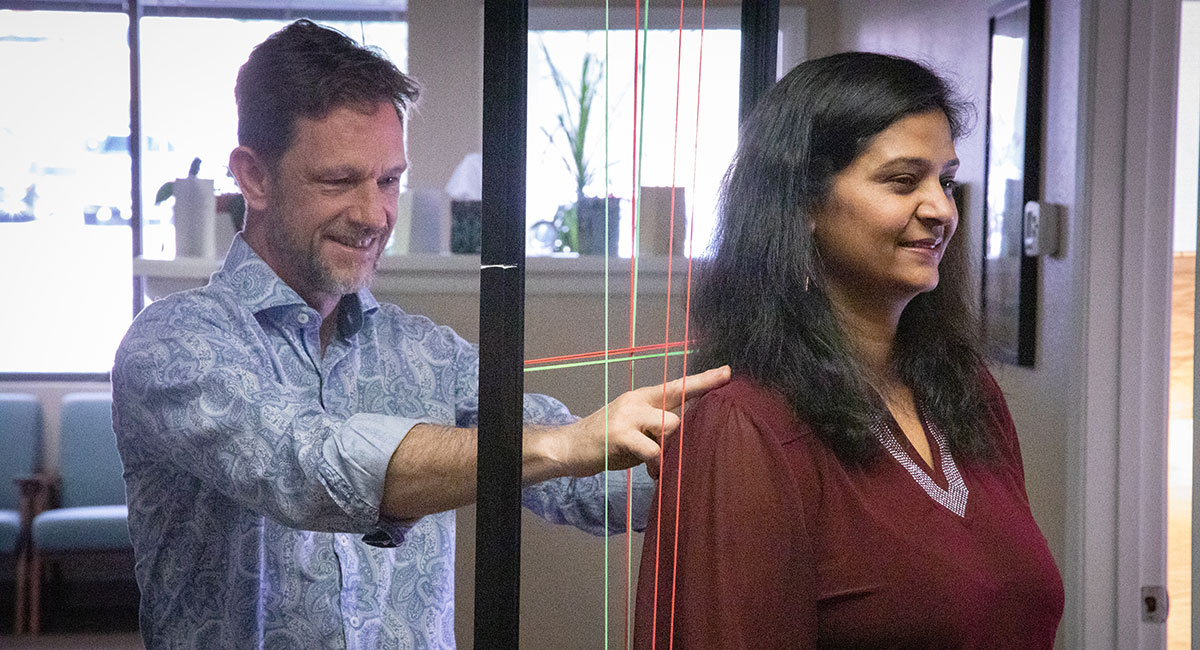 Your Second Visit
Between the first and second visits our team will take the time to thoroughly review the results of your consultation and testing. During your second visit, our chiropractor will go over all of the results with you, answer and questions you may have, and you will receive your first entrainment.
After your entrainment, our clinical assistant will explain our recommendations for your care and will discuss various options for making the financial investment in your care.
This visit also takes about one hour.
Ongoing Visits
Your regular visits are typically between five and twenty minutes.
Learn More Today
Contact us today to schedule your free consultation and learn how Network Spinal may be able to help you.
CONTACT US

New Practice Members at Network Chiropractic of Albuquerque | (505) 377-9890