Meet Dr. Trey Stiles
Overcoming Challenges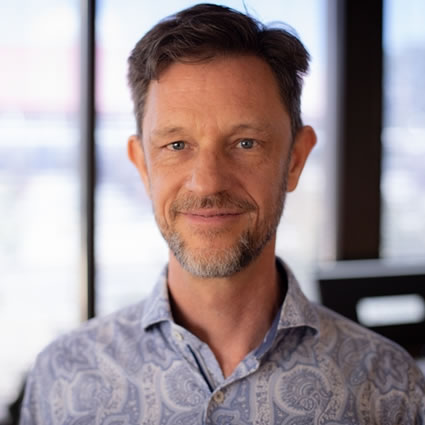 Dr. John (Trey) Stiles started life with several challenges, including allergies, as well as mental and emotional issues that made school and life a struggle. When he was about 12, his mother took him to a chiropractor. Simultaneously, he discovered meditation. Both were life-changing experiences that led him on a healing journey that included chiropractic care, meditation, yoga and exercise. He knew he wanted to share transformational healing with others and then-and-there, Trey decided to become a chiropractor.
Education
Dr. Trey attended Palmer College of Chiropractic, where he discovered Network Spinal Analysis. Each student had to choose a student doctor to work with. Unfortunately, Dr. Trey began to feel more pain and instability in his spine under the student doctor's care. He prayed for help and guidance, and within a week, a friend introduced him to a Network Spinal chiropractor.
Within a few months, Dr. Trey's food allergies became a non-issue, his ability to hear and focus in class dramatically improved, and his spinal symptoms were gone. He was sold!
Since receiving his Doctor of Chiropractic degree in 1993, Dr. Trey has received advanced training at over 80 Network seminars. He also has expertise in craniosacral therapy, muscle testing, and several forms of meditation. He has participated in the ManKind Project, Art of Living and Passionate Ease healing workshops, among many others.
Spare Time
Dr. Trey has a keen interest in organic farming and when he's not at the office, he can often be found playing music, gardening or designing and building something. Dr. Trey has an artistic nature. He also enjoys time outside – camping, hiking and cooking, and most of all, spending time with his family.
Book Today
Contact us today to schedule an appointment.

Dr. Trey Stiles | (505) 377-9890