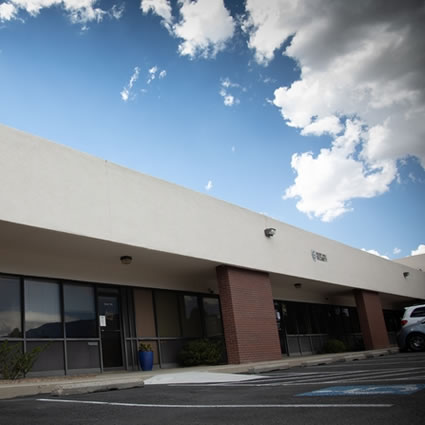 About Network Chiropractic of Albuquerque (NCOA)
Our Mission
Our mission is to help Network Chiropractic of Albuquerque practice members live an optimized life, free of nervous system interference, so they can express healthy nervous system function. We strive to help people meet and exceed their healthcare goals.
We are committed to more than just less pain for our practice members. We offer a higher level of care, including education and a chiropractic lifestyle, to help people learn to follow the body's wisdom and help their body find safety within.
Our History
Dr. Trey Stiles graduated from the prestigious Palmer College of Chiropractic, where he discovered Network Spinal Analysis. He began practicing in Seattle in 1994, but eventually longed to return home to New Mexico, in part to be closer to his parents.
He and his wife, Kerry Leigh Stiles (Our Healing Arts Practitioner and Office Manager), opened the practice here in 2012. The whole team is committed to serving the greater Albuquerque community and state of New Mexico with the best possible NetworkSpinal® chiropractic care.
MEET THE TEAM
Network Spinal Analysis®
Network Spinal Analysis®, now known as NetworkSpinal®, is a unique form of chiropractic care. Its gentle approach finds areas of the body that are working properly, and uses those areas to teach areas that are not working correctly. This gentle approach uses the body's own intelligence to remove interference in the nervous system and get out of stuck fight/flight responses.
A key part of Network is Somato Respiratory Integration (SRI), which uses specific breathing and movements to augment the healing process.
More than simply getting out of pain, our approach to care helps you achieve true, lasting wellness. We help you discover, transform and awaken your relationship with yourself, your body and your health.
Free Consultation
Because our approach is so different from traditional chiropractic, we offer a free 15-minute consultation to help you determine if NetworkSpinal Care is right for you.
Schedule Today
Contact us today to book your first appointment.

About Network Chiropractic of Albuquerque (NCOA) | (505) 377-9890